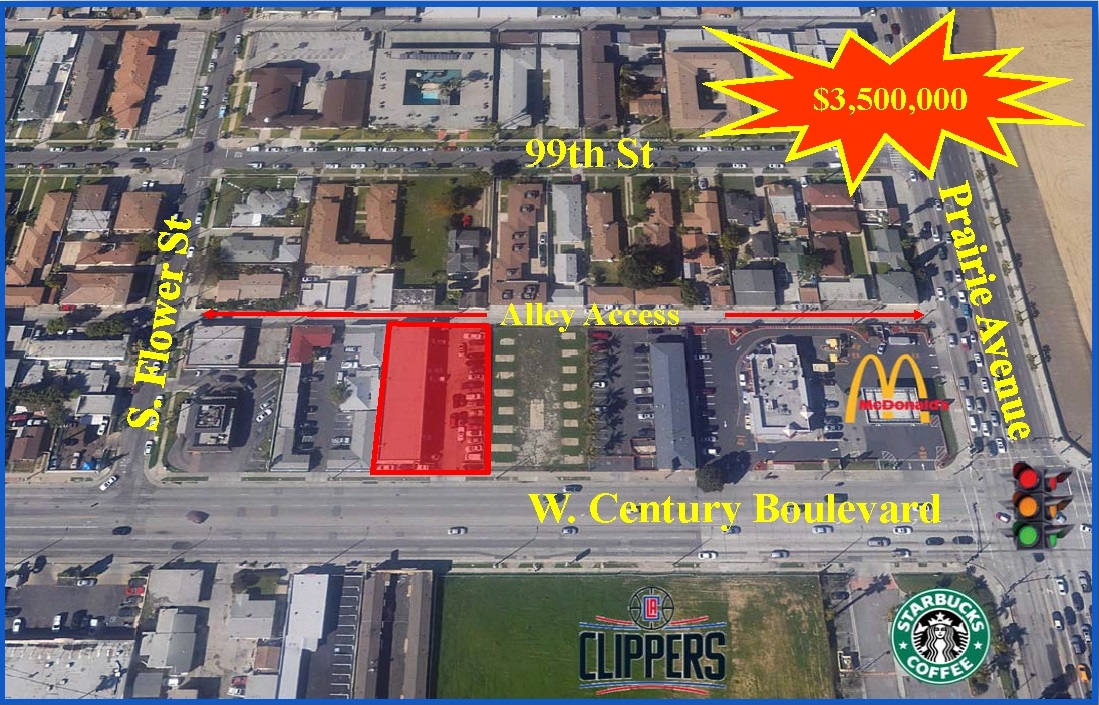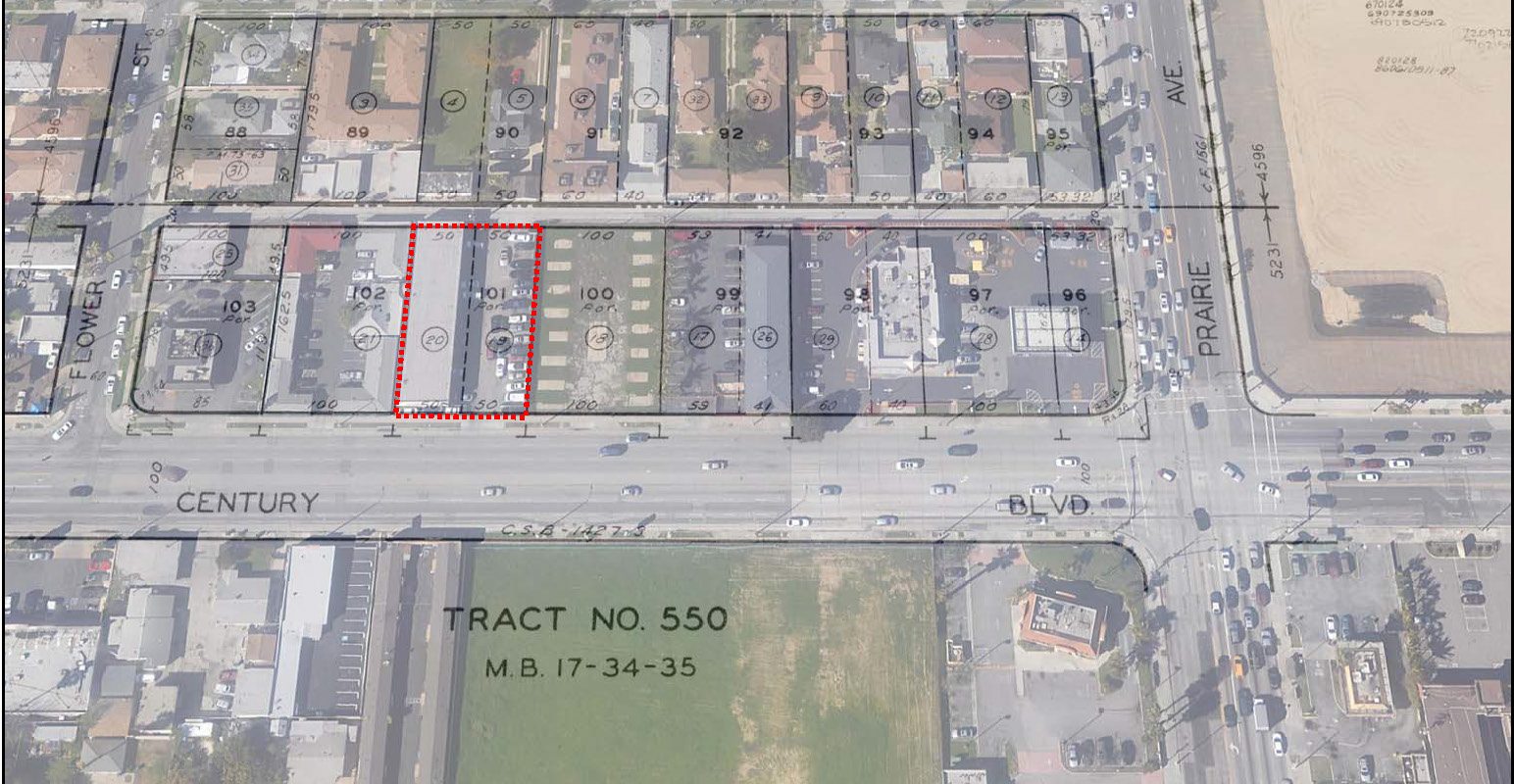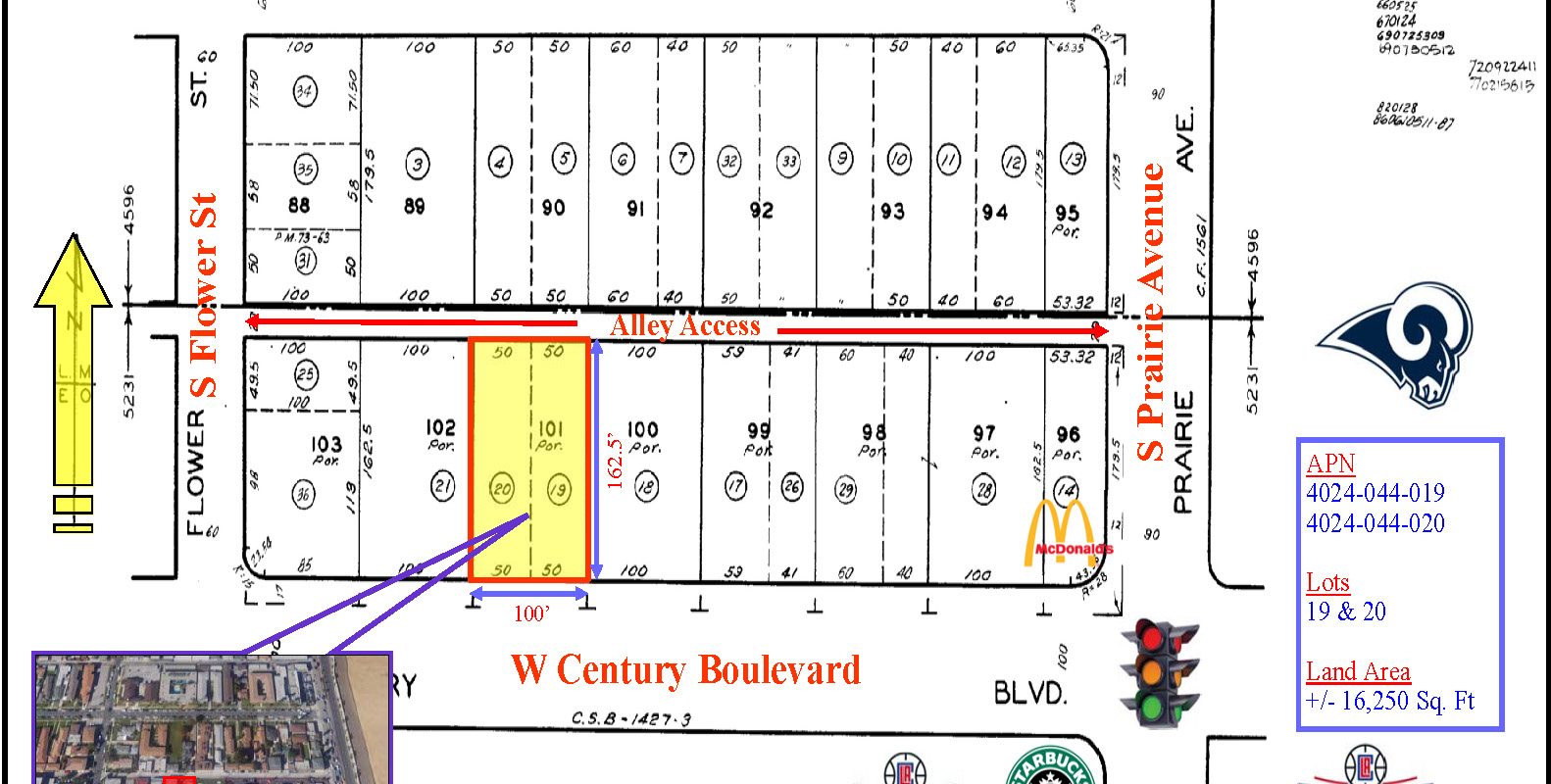 This unique property is located in very close proximity to the massive $4.9 Billion, commercial development of the Los Angeles Stadium and Commercial District (LASED). The centerpiece of new development will be a 3.1 M SF multipurpose stadium with a capacity for approximately 100,000 spectators. This will be the new home for the LA Rams and LA Chargers football team which is scheduled to open in 2020. Inglewood is a city that is on an upward trajectory and one that has revitalized its image in recent years. The subject property offers the savvy investor a terrific prospect for a rare redevelopment opportunity. The property is located on busy W. Century Boulevard and benefits from terrific visibility, 100 FT frontage, high traffic count and level topography. A rear alley services the property from S. Prairie Ave to S, Flower St making ingress and egress to the site, from W Century Boulevard very easy. The subject is also located in very close proximity to the future $1 Billion development of the LA Lakers Area. This offering is an ideal chance for an investor to benefit from a booming Inglewood real estate market, which many anticipate rising further in time to come. The city is fast realizing its true potential, as a major destination and entertainment center, with the completion of the fabulously renovated Forum, the almost complete Rams Stadium with associated commercial/residential development and the coming LA Clippers Arena. The subject property stands to directly benefit from tremendous future upside as a result of its adjacency to the huge current and future development plans.
Address
4055 West Century Boulevard, Inglewood, CA, USA
Additional Details
4024-044-19 & 4024-044-20
Contact Agent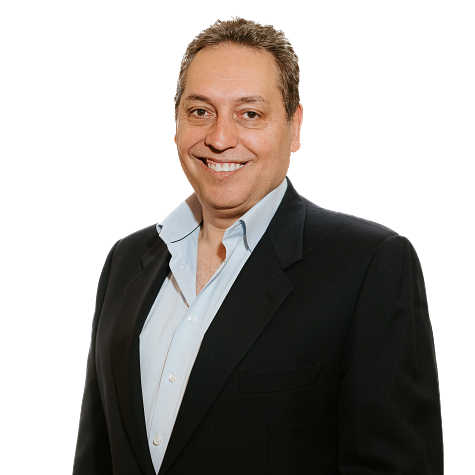 15303 Ventura Boulevard | Suite 900 | Sherman Oaks, CA 91403
Ash Joshi is the President and founder of Capital Realty Solutions Inc and has amassed great experience is the sale of commercial properties. With a proven track record, and over 20 years of practice in many challenging and complex transactions, he is able to advise his clients to successfully navigate every detailed aspect of a commercial real estate transaction. His track record of professionalism and customer focus, has shown he truly understands the long-term value of every transaction, large or small. Ash has carved a reputation for personal service and integrity which his clients can attest to. Ash was educated in the United Kingdom, where he obtained his Bachelor of Science degree in Applied Economics. A resident of Los Angeles since 1995, Mr. Joshi is married with two children.